Recording Artist

Session Drummer

Touring Musician

Clinician

Teacher
New York born drummer John Macaluso has recorded over 200 albums and toured worldwide as a session drummer, recording artist, teacher, clinician and producer.

He has 1 Platinum and 3 Gold albums to his credit. John has played for some of the world's top artists in many different genres of music spanning from speed metal to Rap.
John has taught around the world in many schools, institutes, and colleges for over 35+ years. He provides Private lessons, drum clinics, and masterclasses in the U.S., Europe, South America, and Asia. His original drumming style using linear drumming mixed with deep pocket hard rock has made him a very requested drum clinician around the globe. Clinics have been a specialty for John who has been traveling from school to school spreading this style for the last 2 decades. With the change of the world and travel in the last 2 years, he has been doing clinics and seminars online. He was the owner, teacher, and organizer of THE MUSIC LAB music school in New York. The school had private lessons for drums and percussion as well as guitar, bass, keyboards, and vocals. The students would work together for events such as live concerts and seminars.
He was the songwriter, drummer, and producer for his solo album titled, The Radio Waves Goodbye by John Macaluso & Union Radio. The record features James LaBrie, singer of Dream Theater, and Mike DiMeo singer of Riot on vocals as well as guitarists Chris Caffery (Trans-Siberian Orchestra), Marco Sfogli (PFM) master keyboardist Vitalij Kuprij and many more well-known players. The album was released on Lion Records. Songwriter, lyricist, drummer, and co-producer of the critically acclaimed album from ARK "Burn The Sun", released on Steve Vai's Favored Nations label, NTS & Inside Out Music. Other album production include Stone Leaders and Creation's End.
Recording and touring list includes:
Yngwie Malmsteen

Symphony X

ARK

TNT

James LaBrie (Dream Theater)

Michael Romeo

Riot

Jennifer Batten (Michael Jackson)

Ron "Bumblefoot" Thal (Guns and Roses)

KRS-One

Union Radio

Joe Lynn Turner,

Uli Jon Roth

George Lynch

Pete Steel

Felicia Collins (David Letterman Show)

Starbreaker

Dee Snider

Powermad

Spread Eagle

 Miljenko Matijevic

Danny Miranda (Queen)

The Good Rats

Randy Coven

Alex Masi

Vitalij Kuprij

Chris Caffery (Trans Siberian Orchestra)

Bobby Hambel (Biohazard)

Tony Bongiovi

Nicko McBrain (Iron Maiden)

Danny Spitz (Anthrax)

MCM

Metal Mike (Rob Halford)

Dave Eggar (Evanescence)

Tore Moren and Roger Staffelbach

Mike Orlando

Marco Mendoza

Tomorrow's Eve

Lars Lind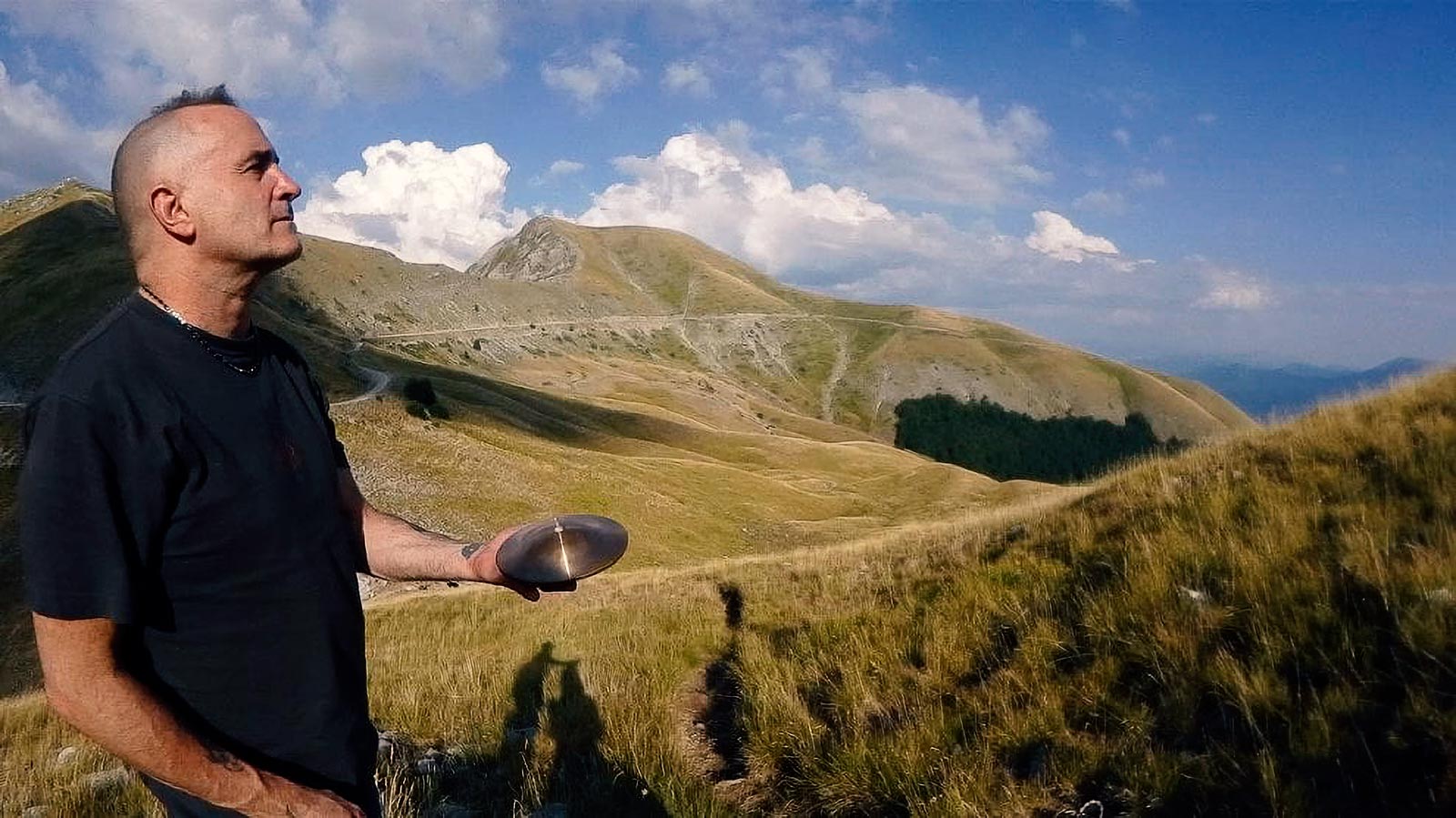 John has recorded multiple movie soundtracks including David Lynch's "Wild At Heart" Movie starring Nicholas Cage and Laura Dern. John had a cameo appearance in the film as well as recorded the soundtrack with the band Powermad. The film won 1st place at the Cannes Film Festival in France in 1989. Other films include "Dad" Starring Jack Lemmon, "The Beatle Fan" and more.
He currently lives in Rieti, Italy. Released a drum book titled "REPERCUSSIONS" (A Guide To Opening Your Creativity On The Drum Kit) and is about to release his second book on Linear Drumming titled "UNITED SOUNDS OF SEPARATION". Has been featured in Modern Drummer Magazine multiple times and has also been a writer for the magazine as well as many other drum magazines.
He is a Graduate of Musician's Institute P.I.T. California, and has Studied privately with Joe Franco, Ralph Humphrey, Dom Famularo, Rod Morganstein, Casey Scherelle, Joe Porcaro, Tommy Aldridge, Jim Holland, Jim Chapin, Steve Houghton, Efrin Toro, and Chuck Silverman.
John Macaluso is endorsed by Evans Drum Heads, Promark Drum Sticks, Paiste Cymbals & Mark Drum Electronic Drums.